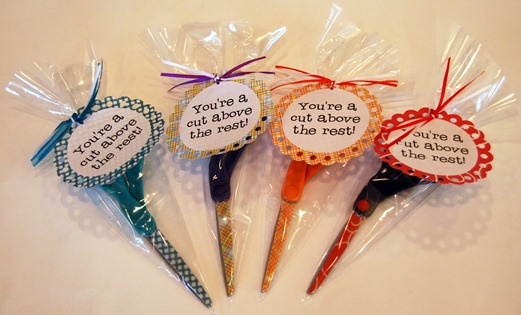 Your child's teacher spends most of their day with them; teaching them, guiding them and giving them tools they need to become successful in life. End of school year teacher gifts are a small way to say, "thank you" for all they have done for your child.
The end of school year can be busy and you may not have time or money for an extravagant gift. No worries, there are end of year teacher gifts that will show them your appreciation.
What to Give and What to Avoid
When giving a teacher gift, there are a few guidelines to follow as to what to give and what to avoid. The guidelines below are what teachers say themselves about end of school year teacher gifts:
What to Give
Gift certificates to a spa. Preferably one that is close to teacher's house. Some teachers live further away from the school and commute to work.
Gift certificates to a popular book store. Like Border's or Barnes and Noble. Teachers love to read as much as that they encourage your child to!
Simple gifts for daily use. You can give the teacher end of school year teacher gifts at a home party. The gifts don't have to be expensive and fancy, and some simple gifts used in daily life can be good options. Besides, gifts with simple designcan match different home styles well. Plant holders, ceramic baking dishes, or baskets filled with goodies can be good reference.
Gift cards to a fun store. You can also give some gift cards to a fun store, like abath card and body works. Sephora, Ulta or other fun cosmetics stores are good to consider.
What to Avoid
Money. It is very tacky to tip a professional person, especially a teacher. Besides, the school district may have rules about them accepting tips.
Anything "for teacher". Every teacher has the "teacher" knickknacks on their desk. They tend to get so many that it just creates clutter in the classroom. Things that say "world's best teacher" tend to repeat themselves from teacher to teacher and classroom to classroom.
Scented items. Your favorite teacher may have a specific preference for smells and not what you prefer. Also, there is a risk of upsetting allergies or asthma.
Religious items. You never know what your teacher's beliefs are unless your child goes to a religious based school. A Jewish teacher would not appreciate a gift that says "Jesus" on it.
Edible gifts. Make sure before you give edible gifts, find out if there are any food allergies or if your teacher is on a special diet.
10 Ideas of End of School Year Teacher Gifts
Still concern about what to give as the end of year teacher gifts? There are 10 easy-to-make gifts for the teacher that will surely be a hit!
1. A Carry All box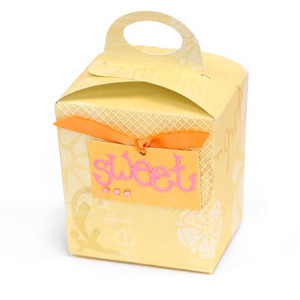 Fill this unique little box with goodies such asa box of fine chocolates (ask about allergies); some sugar-free gum; movie night items i.e. a DVD, popcorn, movie candy; free music downloads. Use paper shreds to fill space in the box. A carry all box can include several kinds of gifts, and you teacher may find one of them is helpful and adorable.
2. Personalized Teacher Plate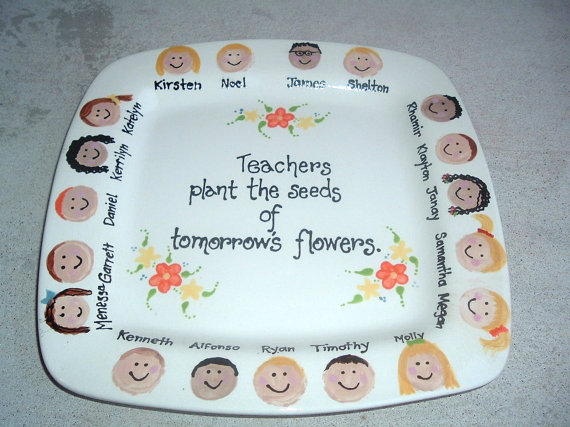 You can get a plate painting kit and personalize it with all the names of the kids in class. Make a fun project by having all the kids over to decorate before school gets out.
3. Iced Coffee Maker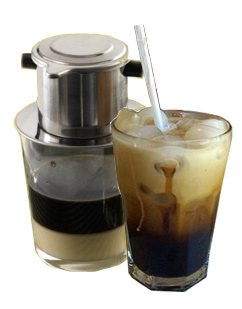 Iced coffee maker can be one of the most adorable end of year teacher gifts. Most teachers love coffee and in the summer when they are off, iced coffee can be a refreshing drink. An iced coffee maker can serves the teacher tasty and comfortable iced coffee drinks.
If you are still bothering about what to choose as an end of school year gift for you favourite teacher, the iced coffeee maker can be a good choice.
4. Gift Certificates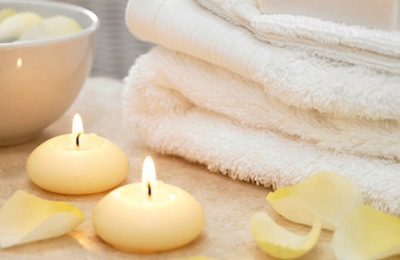 After a hard year with busy kids, some soothing pampering is in order. You can get teachers a gift certificate for mani/pedi, spa treatment, facial and/or massage. They will surely love a relaxing treat like this. You can also get gift certificates of movies, bookstores, bath and body store, dinner out, etc.
5. Hand-Painted Pot and Plant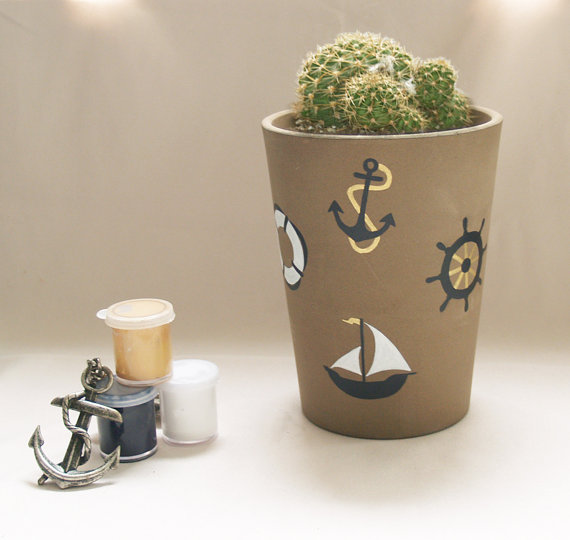 Making crafts for teachers with your kids can be a wonderful way to say "thank you." Buy a regular terra cotta pot and some paints.
Then, let your child personalize the pot with their name, teacher's name and decorations.At last, fill with potting soil and a plant or flowers.
6. A Sincere Card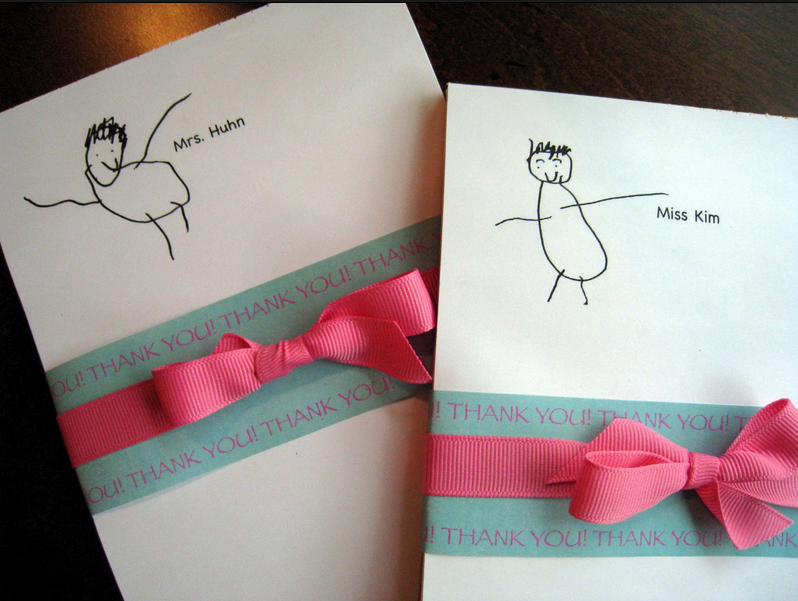 You can make a special card that is sure to be very special for your teacher. Make the card with bows and ribbons and have your child write a special note inside.
You can also print out cards from free website. The most important thing is your heartfelt words inside thanking your special teacher!
7. DIY Colorful Vase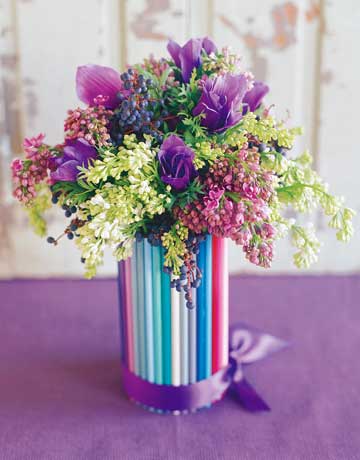 It is quite simple to make a DIY colorful vase. What you need to do is to take an old coffee can and glue on strips of ribbon from top to bottom. Use one ribbon to border the bottom and tie in a bow.
Remember to fill with a silk arrangement or fresh flowers with water. Such a gift will certainly give your teacher a beautiful view on the desk as well as a good mood of a day.
8. Beach Bag and Supplies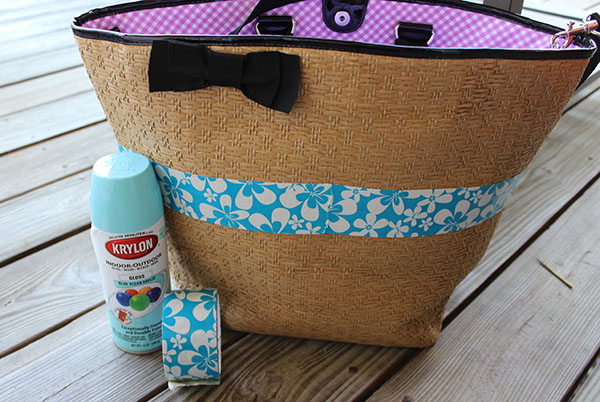 What is better than teachers having a summer break at the beach! Get teacher ready for vacation by packing a beach bag full of necessary items, including a nice beach towel, flip-flops, sunscreen, sunglasses and a reusable water bottle. Write a little note to go along wishing your teacher some summertime fun! Why not try to give such nice end of year teacher gifts?
9. Personalized Stationery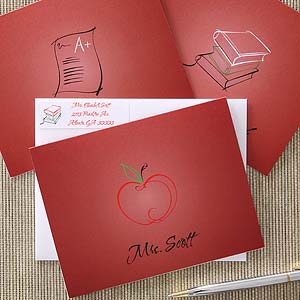 Summer is a good time for teacher to catch up on letter writing. Also, teachers send home handwritten notes during the year. You can print your own personalized stationary online. Print a good sized stack of notes and tie it up with a pretty ribbon. Have teachers name printed across the top. It is better to include a nice pen and a note into your gifts.
10. A Guided Tour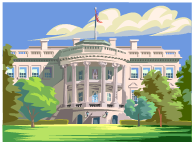 Many teachers love to visit historic sites, nature trails and science centers. There are alsobike tours, guided hiking tours and walking tours in many towns. The good news is these toursare usually held over summer. See if the site offers gift certificates or you can purchase one at an online "deal site." If your teacher has just moved to the area, this would be a great way to offer them some sightseeing.
If you want to know how to make an end-of-school year teacher gift, the following video can be a great help: