C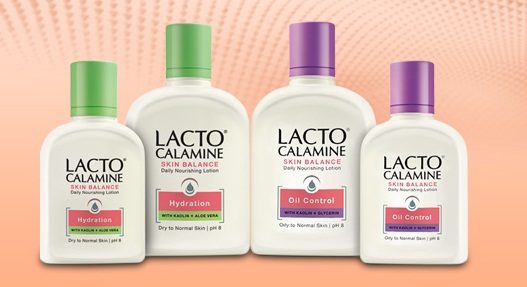 alamine lotion is basically a pink lotion which is used as a topical medication. It is usually a combination of iron oxides and zinc. This drug is approved by the Food and Drug Administration (FDA) and functions majorly as a purifying antiseptic when used for blisters and wounds. It's mainly sold over the counter and comes in various brands. Some of these brands add more ingredients to relieve the added itch. Calamine is not expensive and it's available in many pharmacies.
What Is Calamine Lotion Used For?
This medicine has been in use for quite some time since the mid-19th century; it acts as antipruritic as well as anti-itch medicine. It is usually applied on the skin and rubbed onto the surface to treat conditions such as insect bites, chicken pox, sunburn, poison oak, and poison sumac. Calamine doesn't treat the real or underlying condition, but what it does is to relieve you of the itching as well as some of the related symptoms. In addition, some people also use this lotion for treatment of acne;however, a few report no success or very limited success. Nowadays, there are many numerous products that contain more powerful ingredients that can treat acne as compared to calamine lotion. More effective products that perform the same function as that of calamine have also emerged in the recent past.
What to Consider Before Applying Calamine Lotion During Pregnancy
Before you decide to use any medicine, it's usually advisable to weigh the risks against the benefits. You can do this with the help of your doctor who can guide you in this. Here are some of the things you should consider before applying calamine lotion during pregnancy:
1. Allergic Reactions
You should tell your doctor in case you had some allergic reactions in the past with this medicine. In addition, you can tell your medical practitioner in detail, your health condition in regard to allergies to foods,animals, dyes as well as preservatives. You should always read directions or instructions on non-prescription products and also the ingredients used in their manufacture.
2. Interactions with Other Medicines
There are certain medicines which cannot be used alongside with calamine lotion; however, there are other medicines which can be used with it even if an interaction may occur. If this is the case, your doctor may want to change the dosage or give you precautions if necessary. Most importantly, tell your doctor any medication you are undertaking whether it's prescription or non-prescription.
3. Interactions with Food and Other Substances
There are certain specific medicines that your doctor may discourage you from taking at or around the time of eating. These medicines normally interact with certain types of food as well as tobacco and alcohol. It's necessary to discuss or consult your doctor about using calamine lotion with some types of food or other substances.
How to Apply Calamine Lotion During Pregnancy
Calamine lotion is meant to be applied on the external surface alone. Ensure you don't swallow the medicine. Besides, it is not supposed to come into contact with your mucous membrane tissues, i.e. the eyes, mouth, anal and genital areas. Before using calamine lotion:
You should always shake it well before use.
Apply the lotion on a ball of cotton wool.
Then use the moistened cotton ball to apply on the skin surface that is affected.
Leave the medicine to dry on the skin.
If you are using calamine ointment, you can apply plenty of it to cover the affected skin and rub it on the skin gently.
More Tips on Taking Care of Your Skin During Pregnancy
| | |
| --- | --- |
| Tips | Description |
| Avoid things that may lead your skin dry or irritated | Avoid warm baths and products containing strong perfumes or detergents as these may lead to skin dryness and irritation, thereby, causing your skin to itch more. While cleaning your skin, use the non-soapy gentle cleanser and limit face-washing. Use towels that are made of cotton and are unbleached. Do not use lotions and potions that contain fragrance. |
| Avoid getting too hot | Too much heating can cause heat rash, which may worsen your itching. Always wear loose clothes made of cotton. Try to stay indoors as much as possible to avoid getting hot. |
| Choose shower over tub | Avoid soaking in the tub for long duration and it is better to take a shower. You can use bath oil that is not scented, but take care to not slip due to oil. |
| Moisturize your skin regularly | Regularly moisturize your skin and take care to choose products that do not contain perfumes. If you have eczema, apply cream or moisturizer prescribed by your physician. |
| Always apply a high-factor sunscreen | Always use high factor sunscreen to protect your skin from sunlight, but be cautious to choose the one without PABA-a skin irritating chemical. |