As your child grows older, birthday ideas also need change. At the age of 9, your child has their own ideas and preferences which you need to be sensitive about and incorporate. The child may want to have a more sophisticated and less kiddy party than what he or she has had in the past. Be supportive of their ideas and offer guidance. Here are some tips for 9 year old birthday party ideas.
9 Year Old Birthday Party Ideas - Preparation
1. Choose the Right Location
Location is important and you need to find a location that is not only fun, but highlights the child's personality as well. While your home is a good location, your 9 year old might want to have a different venue. The local cinema, park, café and tea house are just some of the locations you can consider. If you have a bigger budget, the zoo, skating rink and miniature golf facility are all good locations. Find out what your child wants and choose a fitting location.
2. Craft the Invitations
Once you have your theme in mind, you can start crafting your invitations. Get creative with your invitations. You can have coconut cups made from plastic and a small card to invite guests to your tropical island themed party or craft animal shaped invitations for animal themed parties. Simple invitations are good and of course they must meet the approval of the child.
3. Prepare Food and Birthday Cake
9 year olds are at an age when they are craving for independence and they might have their own food ideas. The party can be turned into a fun activity where the kids make their own pizzas and decorate their own cupcakes with different toppings. You can also bake cookies and have the kids involved in cutting out the shapes. Make sure that the snacks are healthy and always ask the parents about allergies.
9 Year Old Birthday Party Ideas - Themes
1. Artist's Party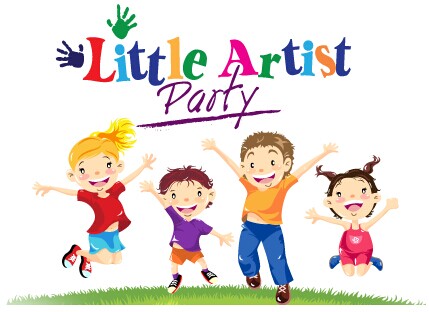 If your child is interested in art, you can plan for an art themed party. Have the kids create individual projects or come up with a group project. When creating the invitation, make sure that you highlight that the theme so your guests will be appropriately dressed.
Game: Pictionary is a good game which allows the kids to show off their artistic side. You can arrange the kids into groups and play artful charades.
Party favors: Provide enough pencil sets and painting tools.
2. Dress Up Party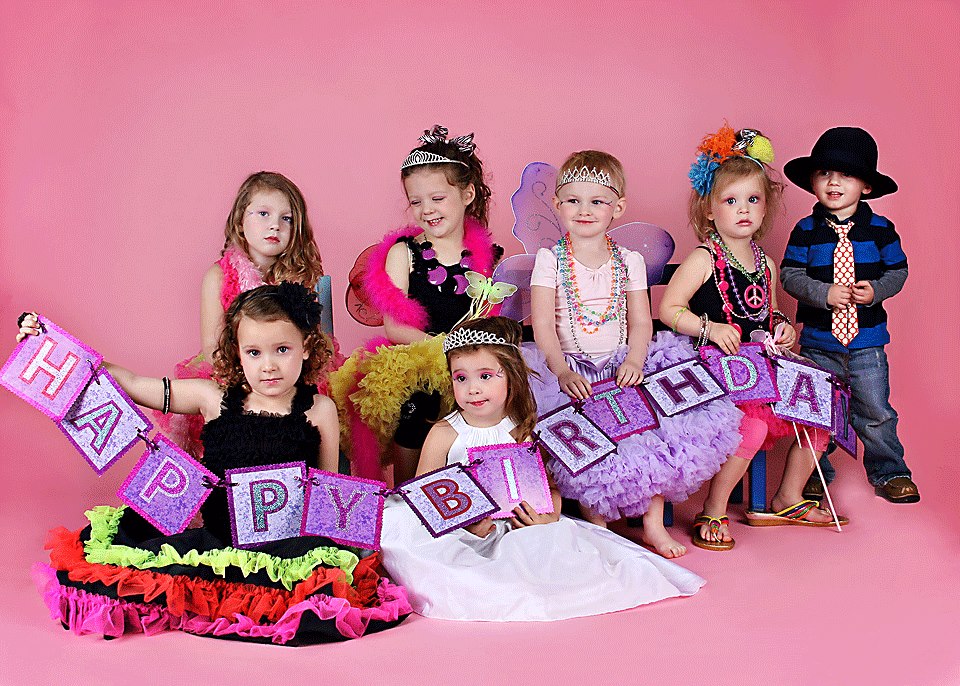 Kids are always mimicking adults and characters so a dress up party is a fantastic birthday party theme. These are still kids so make the party simple. You can also have the kids come to the party as different characters. This way you have less of a headache planning for foods that you can serve. Coming up with a theme makes it easier for the other mums to pick appropriate outfits for their young ones.
Game: You can come up with a game where the kids can come up with skits or plays based on the theme of the party.
Party favors: Lots of themed stickers and lolly bags.
3. Movie Night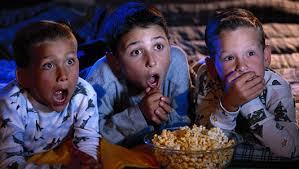 Movie night is a good idea for a birthday party. Kids this age are feeling more grown up and want to have a less childish party. Make sure that the movie is age appropriate and you can ask the child to pick the movie. Also include the movie in your invitation so the parents are aware. During the party, serve junior mints and popcorn.
Game: Movie Trivial Pursuit is a good game and you can divide the kids into two teams. Keep the game simple and select current movies as well.
Party favors: You can give the guests video store coupons.
4. Silly Science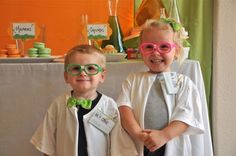 If your child is into science, you can have a science themed party. The party still needs to be cool and fun since children can get bored easily. You can come up with a chemistry theme and serve foods such as test tube candies, Oreo molecules, smoky cupcakes, an exploding desert fountain and much more.
Game: Science Facts. Divide the kids into two groups and quiz them about fun science facts. You can also make the party more exciting by allowing the kids to wear lab coats and experiment.
Party favors: Test tubes, charts, microscopes and various science themed treats.
5. Pirate Party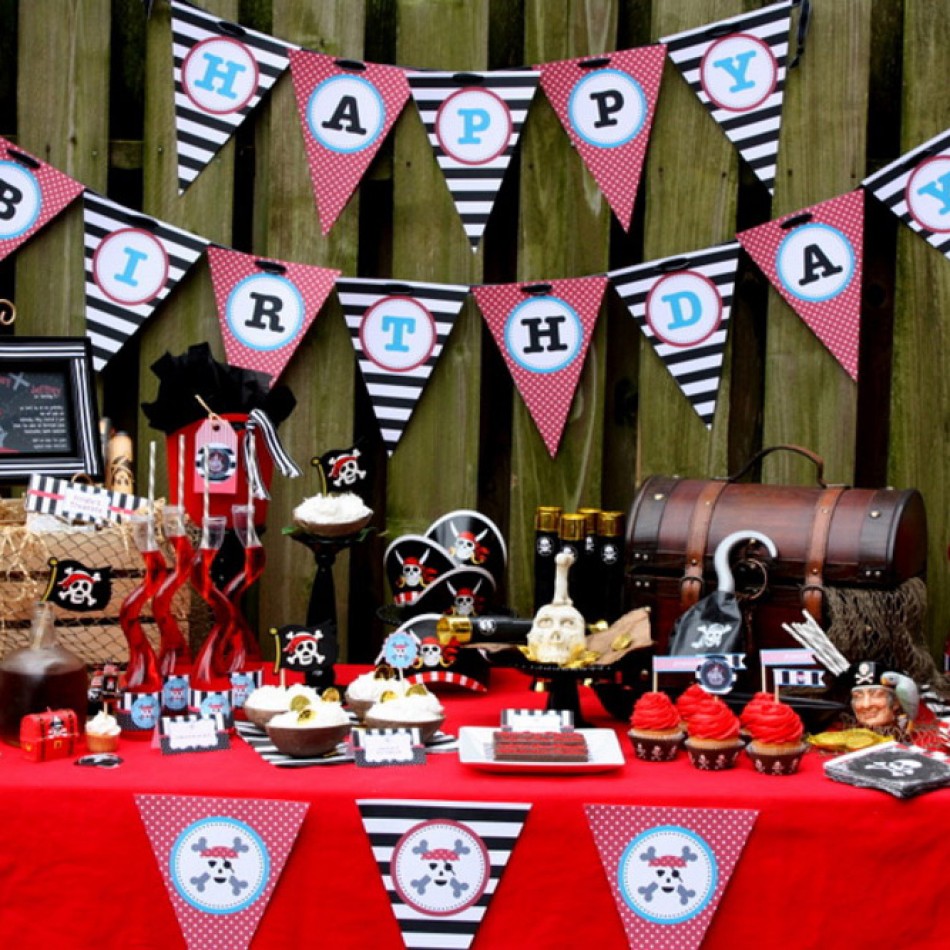 Pirate parties are fun to plan for and these can be held indoors or outdoors. They also cut across the ages as they can be enjoyed by older and younger kids. You can get good invitation ideas online.
Game: The party needs to have lots of activities and you can have a treasure hunt in the backyard or inside the house. The guests will be divided into small teams and you can have time limits just to make the party more exciting.
Party favors: Costumes matter and you can supply eye patches.
9 Year Old Birthday Party Ideas - Fun Games
1. Sports Mania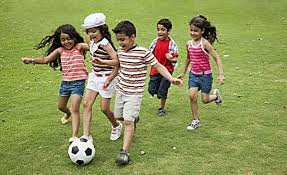 Sports Mania incorporates many different games and this is good game if your kid is into sports. Different games can be played from soccer to basketball but make them short so the kids don't get bored. Have different colors for different themes and to differentiate teams as well
2. Bull's Eye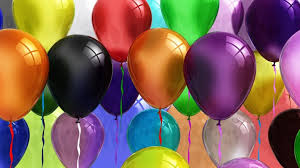 You can use balloons for this game and allocate different bulls eye points. Give each child at the party a balloon which they will blow up and instead of tying a knot, have them simply hold on to the neck. At the count of three, the children will let go of the balloons. The one that goes closest to the bulls eye wins that round.
3. Gift Opening Game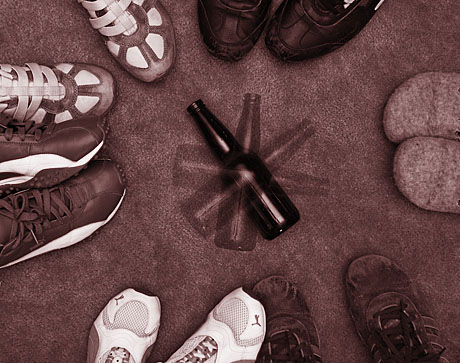 You can use a magic wand, sword or bottle depending on the theme of the party. Use the tool as a spinner and arrange the kids in a circle. Spin the wand. The child it points when it stops gets to open his gift. This is a fun way to open gifts and have all the kids involved.
4. Sweet Vacuum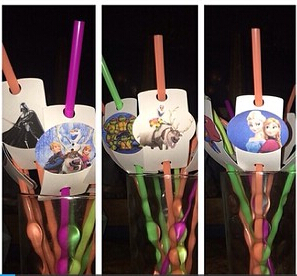 Fill up one bowl with sweets and give each child an empty bowl. Give the children straws and on the count of three, have them suck out the sweets and transfer them into their individual bowls. Count the sweets and crown the winner of each round.
5. Shopping Bag Game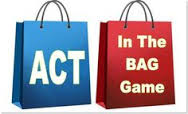 Divide the guests into teams and give each team a shopping list with items that you already have at home. These could be combs, shoes, dolls etc. The kids will fill the shopping bag with items on the list and come up with a skit, song or play about the items.
A party planner shares balloon time party themes and creative ideas for children in this video: